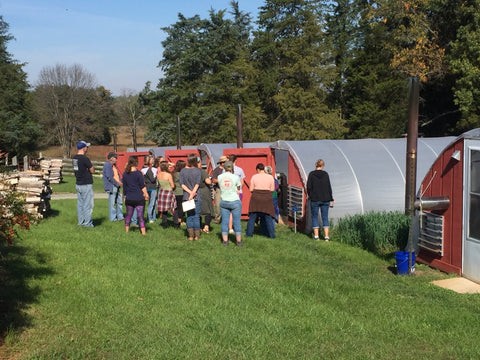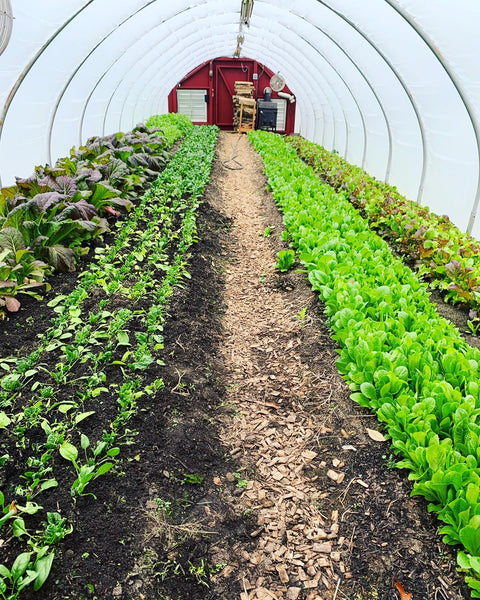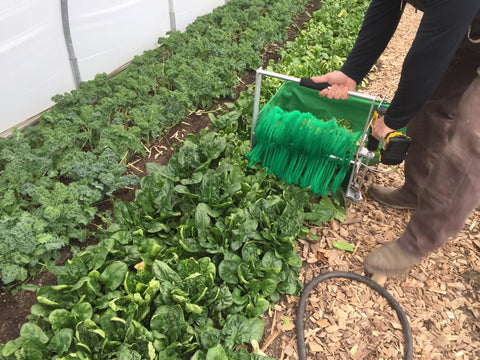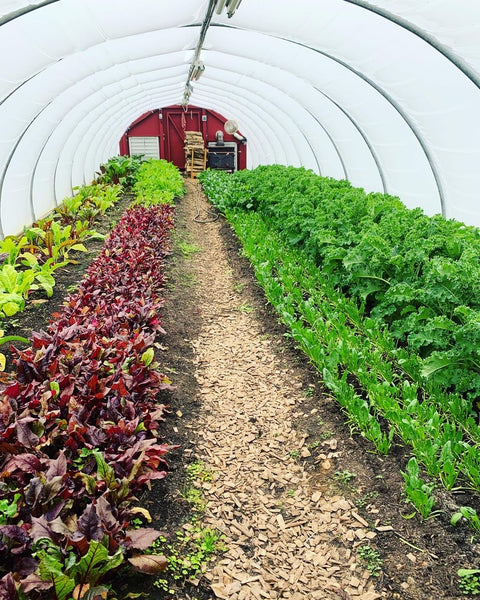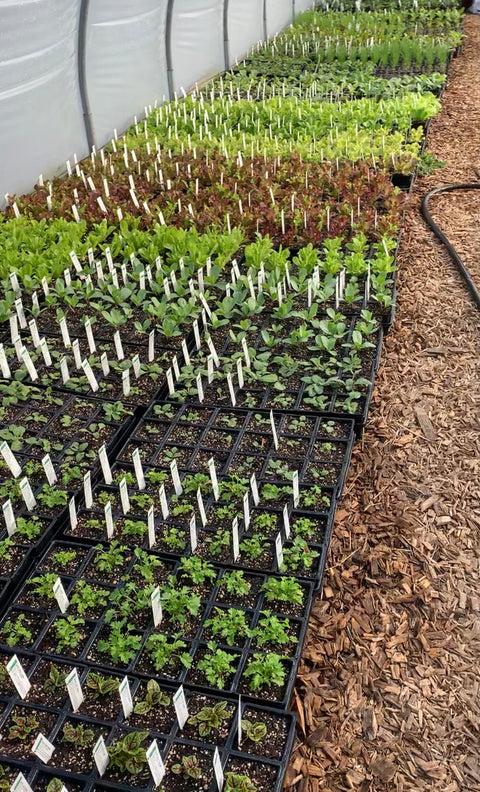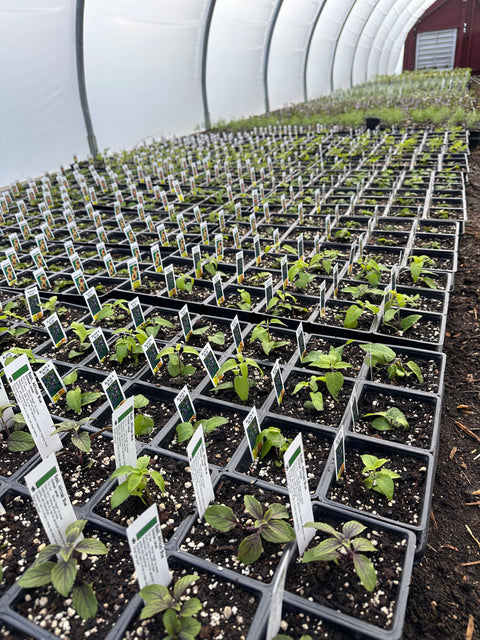 Forrest Green Farm
Greenhouse 101 Workshop
January 27, 2024: 9am-3pm
In 2005, we installed our very first greenhouse at FGF. And now, 18 years later, we're proud to say that we have five full-scale production greenhouses on the farm! During the four months of our winter CSA (November-February) each year, we produce over 1000 lbs. of greens. And for the rest of the year, we use our greenhouses for starting our seeds and potted plant production. During the winter months, we heat our greenhouses with wood stoves. We've learned a lot over our 17 years of growing. If you're interested in learning more about greenhouse growing, join Rob in his class where he'll walk you through the greenhouses he designed and built. He'll cover all the important information you need to know and answer any questions you may have.
🥬 Greenhouse placement
🥬 Learn about sun charts and light requirements
🥬 Building the structures or what to look for in a kit
🥬 Greenhouse accessories – shade cloths, fans, temperature gauges, lighting
🥬 Heating your greenhouse – we will actually show you our wood stove heat in use and cover other heating options
🥬 How to prepare your soil for growing in the greenhouse as well as soil management and safety
🥬 Growing in the ground in the greenhouse vs. growing on tables
🥬 How to use your greenhouses year round
🥬 Winter produce growing (you will actually see this on class day)
🥬 Harvesting tools (hand tools and mechanized)
🥬 Cleaning your greenhouse
🥬 When to replace the plastic
*This class will need to be held outdoors.  Participants need to be prepared for seasonal weather elements. 
Frequently asked question
Classes are non-refundable.
What if there is bad weather on the day of class?
We will keep in contact with you via email if the weather is looking bad for the class day. If the inclemate weather is bad enough we will move class to a TBD date (probabaly the following weekend day).