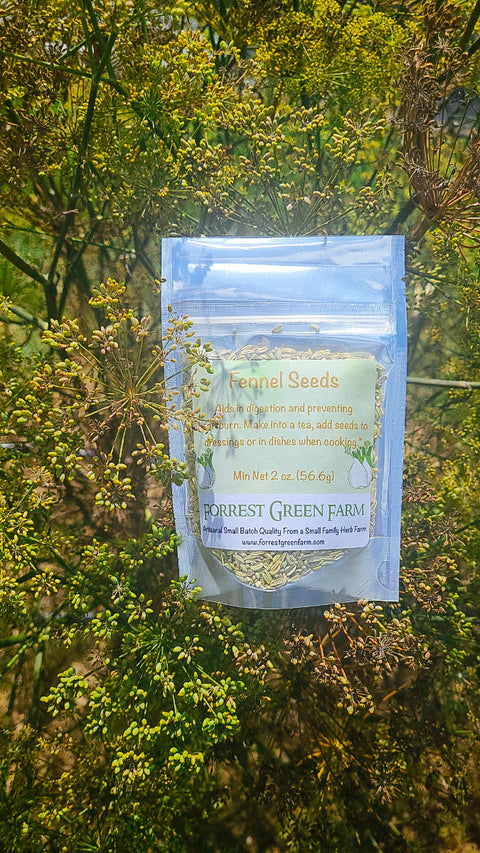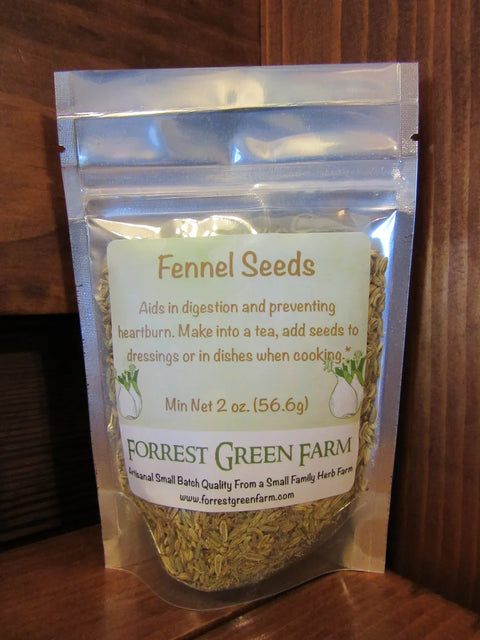 Forrest Green Farm
Fennel Seeds
Fennel seeds can be very helpful when it comes to aiding digestion and preventing heartburn. There are a few different ways to incorporate these seeds into your diet, but some of the most popular methods include making a tea out of them, adding them to dressings, or including them into dishes while cooking.
Candied Fennel Seeds 
Sweet and full of flavor these candied fennel seeds are a delicious way to add flavor and texture to salads, desserts, oatmeal. Also good as a digestive aid after a large meal. 
2 tablespoons organic sugar
2 tablespoons water
2-3 tablespoons fennel seeds
In a small saucepan add the sugar and the water and bring to a boil over medium-high heat. Stir continuously until the mixture becomes syrup like. Cook for 2-3 minutes. Reduce heat to medium and add in the fennel seeds. Continue to stir until the mixture crystallizes. This will happen quickly and the fennel seeds will look almost dry. Quickly remove from heat and continue to stir a few more seconds until the fennel seeds are dry and separated. Once cold, pour into a seal-able air-tight container.