Winter CSA
2023-2024 Winter CSA
11/2/23 to 2/8/24
By signing up now, experience the taste of locally grown and wholesome food throughout the winter season! Our lettuces, greens, and vegetables are grown here on our farm, enriched with minerals from the soil, and highly fresh compared to the produce in grocery stores shipped from far away.

Our greens and vegetables are cultivated in our greenhouses or on the farm using only natural and ecological methods. Our greenhouses are heated by wood stoves with wood harvested from the farm. This is an excellent way to ensure a supply of nutritious food and support your local farm during the winter months. Hurry, limited spots are available! 
Advantages for you:
🥬  Eat ultra-fresh food with all the flavor and vitamin benefits.
🥬  Get exposed to new vegetables, new ways of cooking, and you will receive a weekly newsletter with recipe ideas for how to use your share that week.
🥬  You get to pick up your share at the farm every week. You are welcome to walk around or shop for other items in the Market on the Farm while you are picking up your share.
🥬  Kids typically favor food from "their" farm – even veggies they've never been known to eat before.
🥬  Develop a relationship with the farmer (us) who grows your food and learn more about how your food is grown.
🥬  Support a local farm to help ensure that the farmers will be in business to provide you with food should there be a supply chain issue in the food system. 
Advantages for the farmers:
🥬  Receive payment early in the season, which helps with the farm's cash flow.
🥬  Have an opportunity to get to know the people who eat the food they grow!
🥬  Support the local community with delicious and nutritious food during the winter.
Each week may include any of these crops:
Lettuce

 

Romaine

Red Russian Kale
Arugula

 

Mustard Greens
Butternut Squash
Spinach

 

Winter Radish
Garlic
Kale
Swiss Chard
Pesto
Additions to Your CSA Share:
Pasture-Nourished Poultry Eggs (dozen/week) $100 (A great way to secure your winter supply of pasture-nourished eggs!)
Pick Up Location:
FGF's Market on the Farm every Thursday thru Sunday, 10am-5pm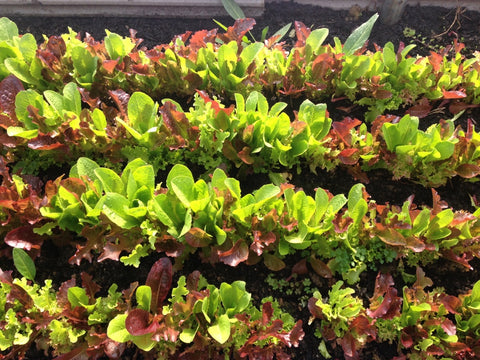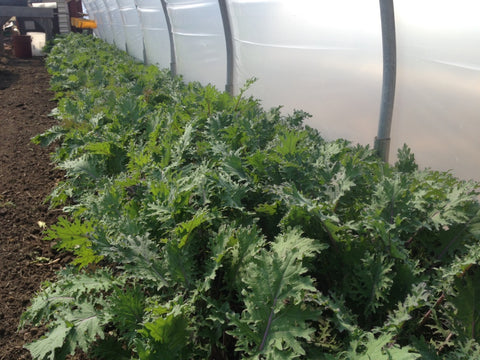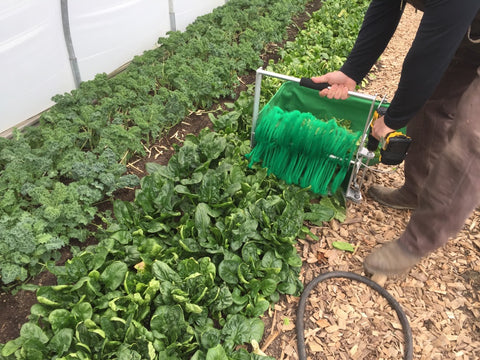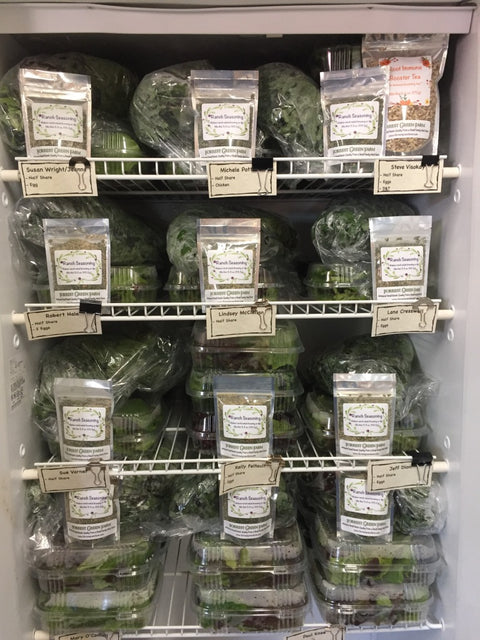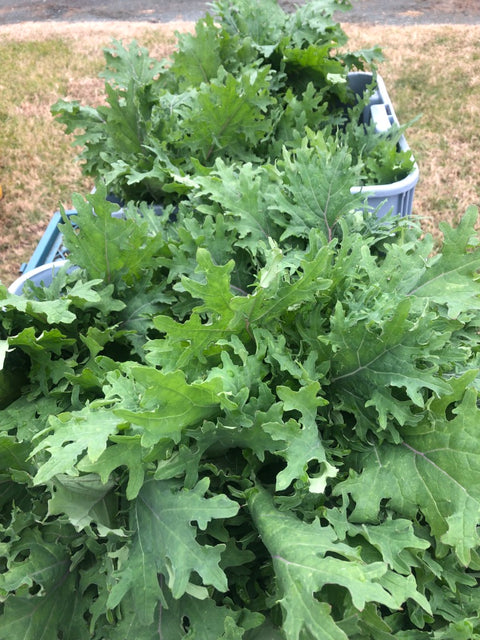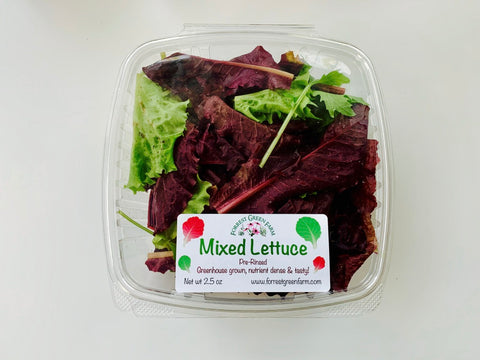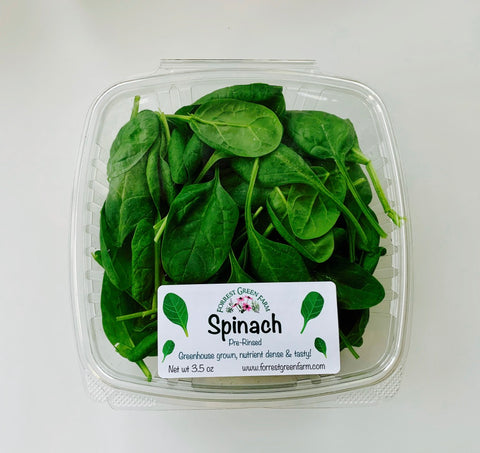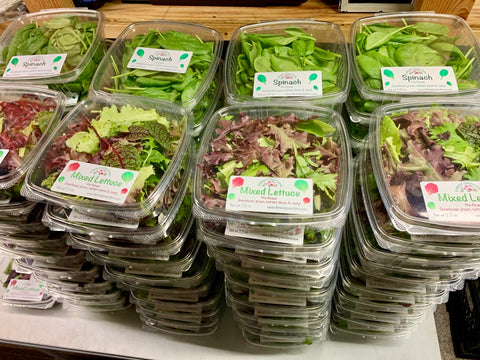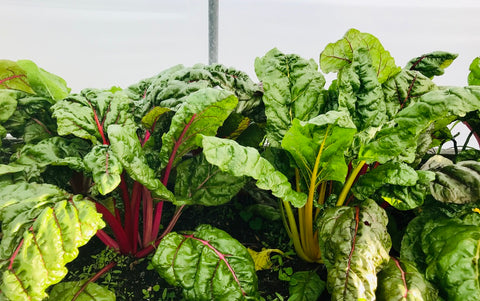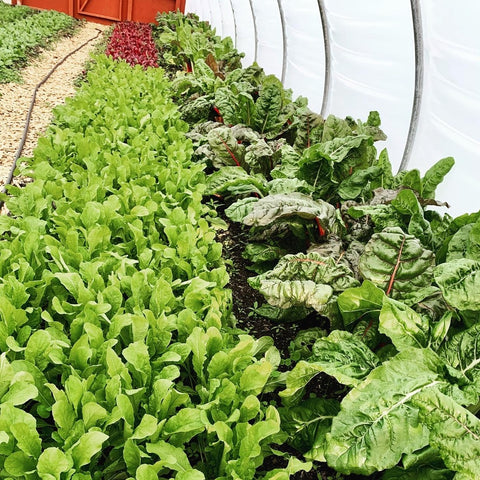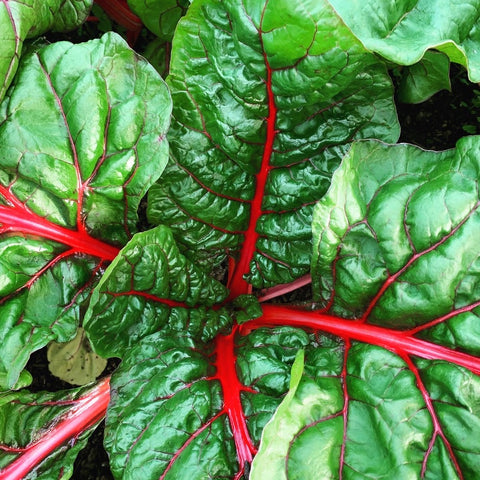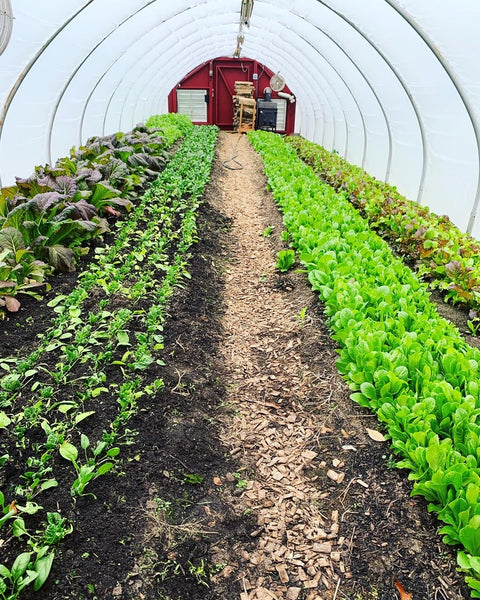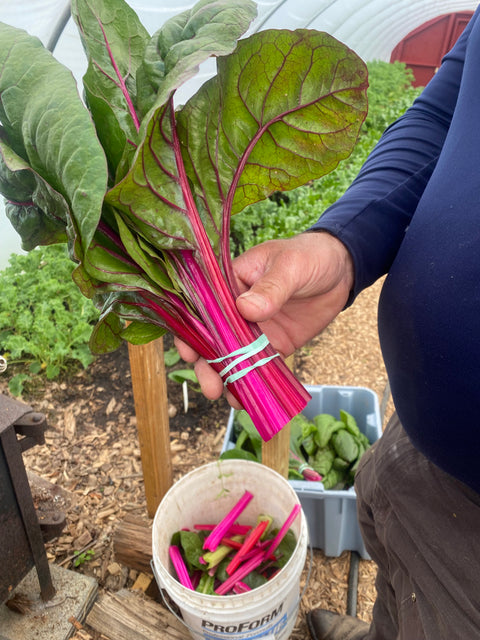 Winter CSA Share
4 clamshells of greens each week for 15 weeks.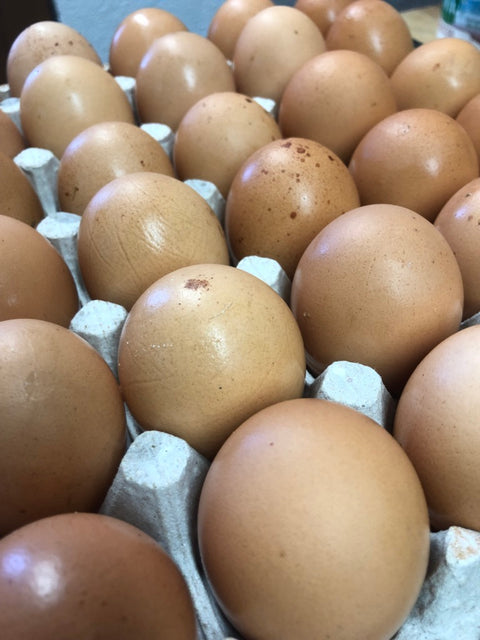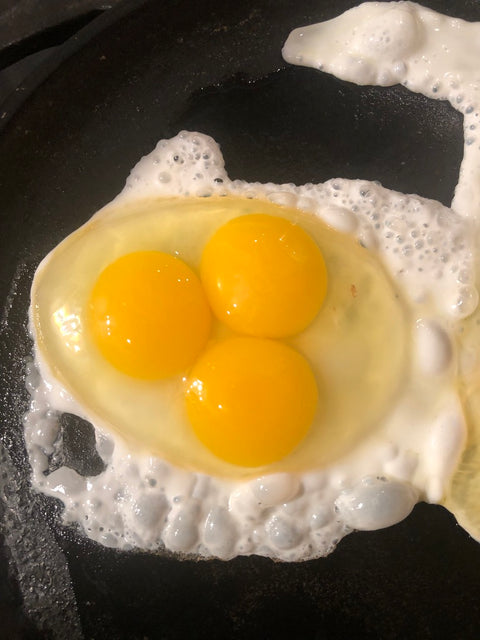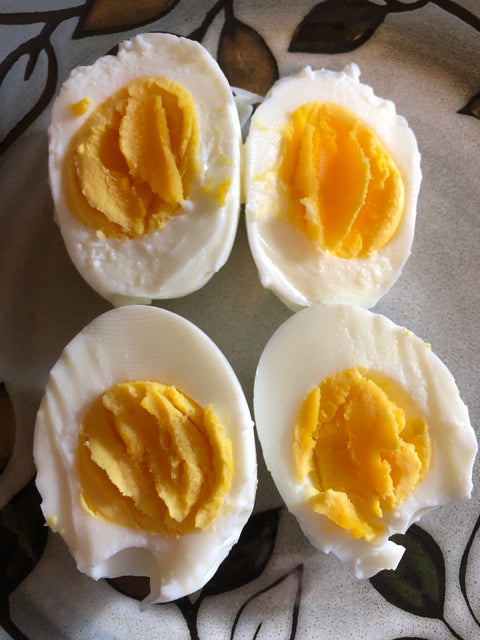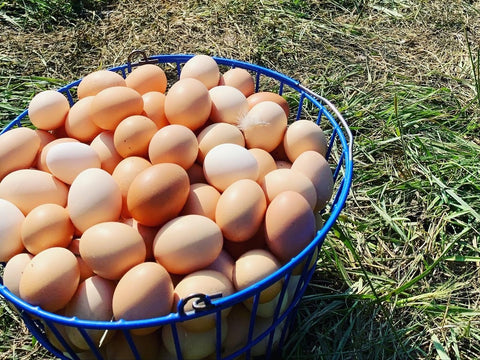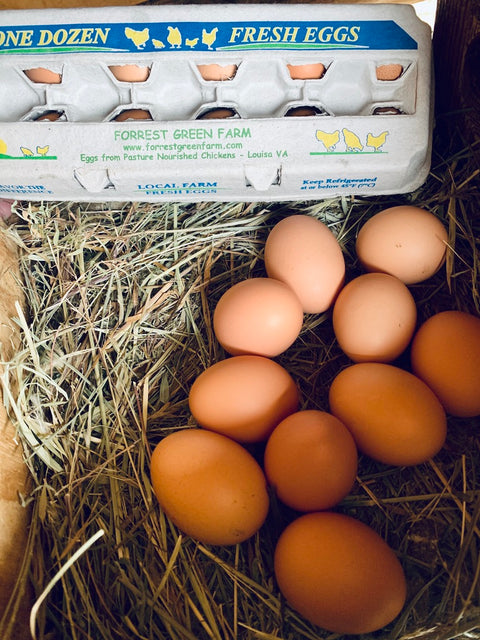 Pasture Nourished Eggs Winter Share
A great way to secure your winter supply of pasture nourished eggs! Secure a dozen(s) eggs for the 15 weeks of CSA.