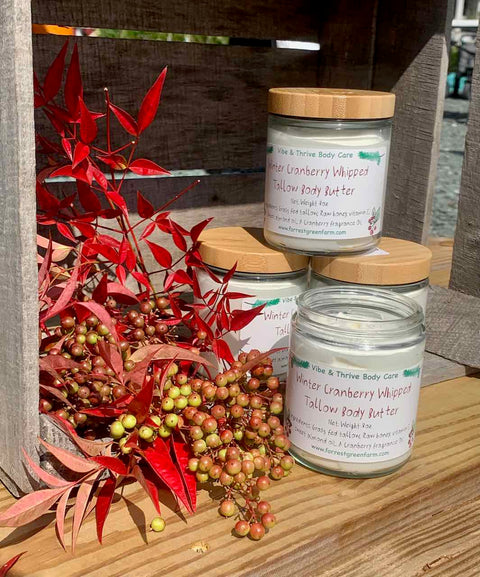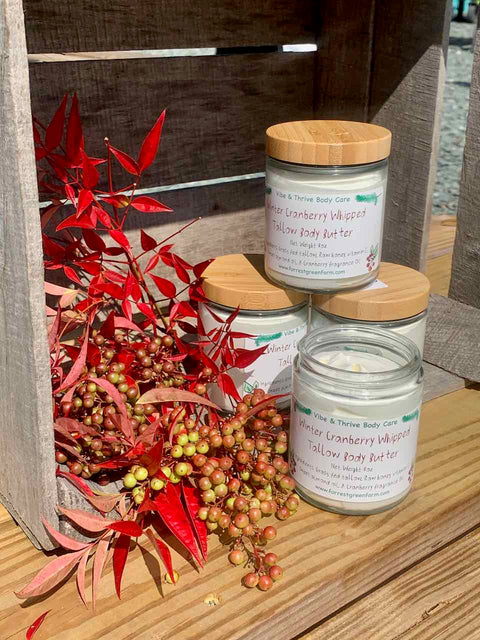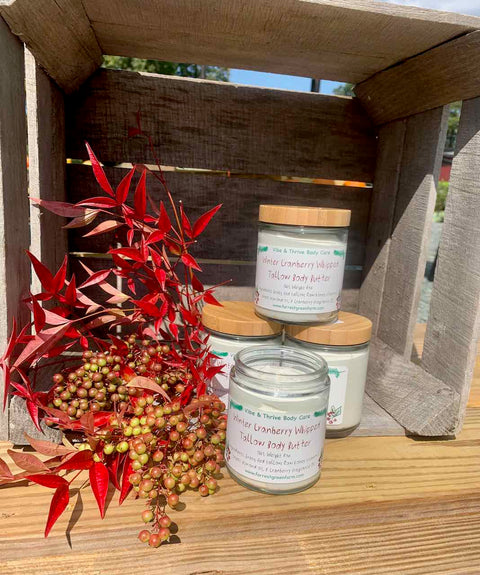 Forrest Green Farm
Winter Cranberry Spice Whipped Tallow Body Butter
Prepare for winter by moisturizing your skin with this holiday-inspired tallow butter, featuring a delightful scent of cranberry, citrus, and spices.

Our whipped tallow butter is made from grass-fed beef tallow and all-natural ingredients and is packaged in a reusable 8oz glass jar with a bamboo lid.

Did you know that beef tallow is great for your skin? It contains fat-soluble vitamins that are easily absorbed by the skin, stimulating collagen production and skin cell renewal. These vitamins also deliver antioxidants that help shield your skin from damage and prevent signs of aging.
Ingredients: grass-fed tallow, Raw honey, vitamin E, sweet almond oil, & cranberry spice fragrance oil