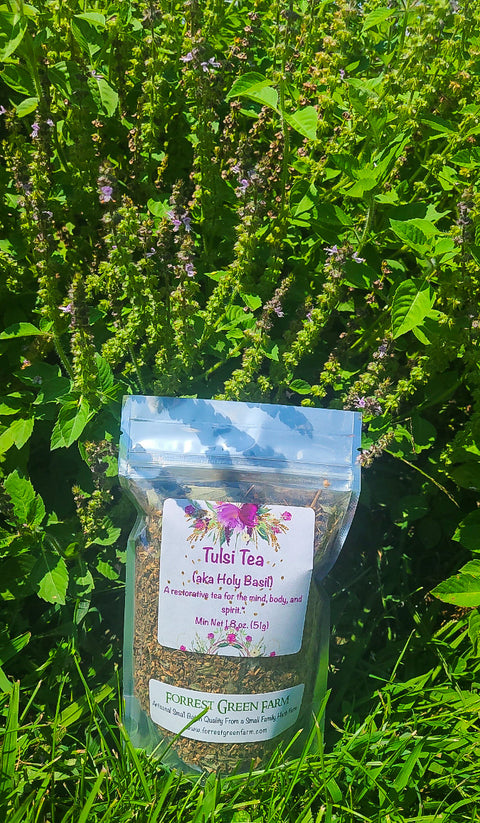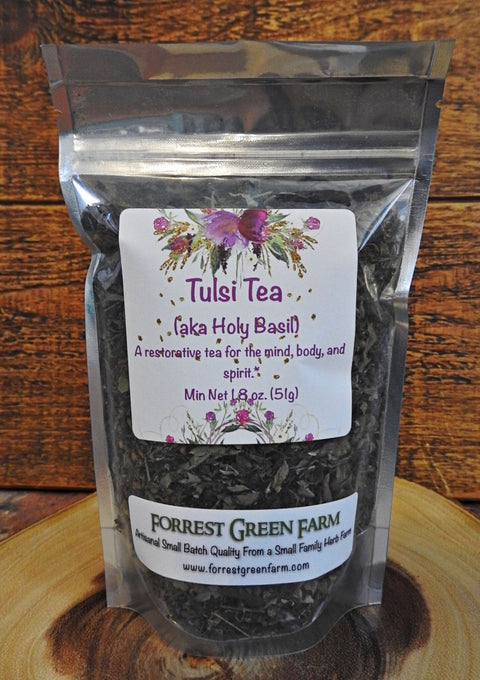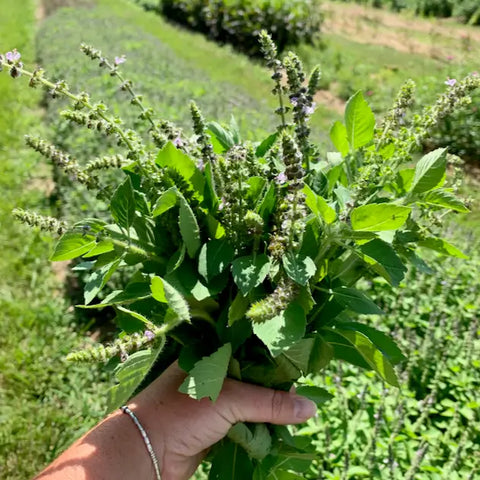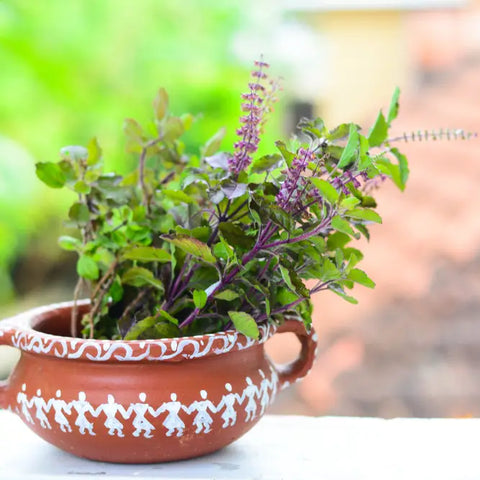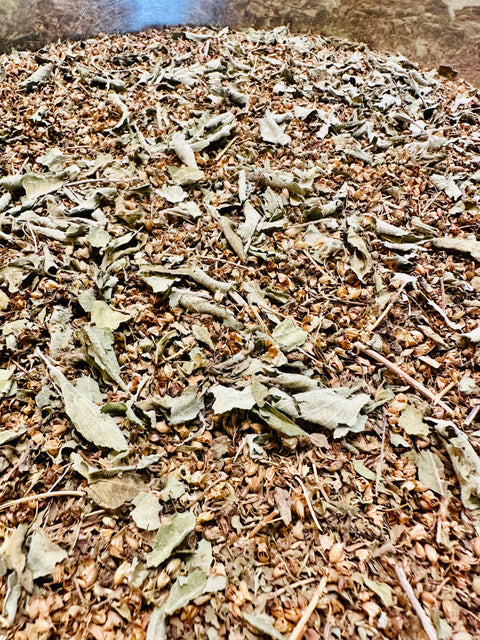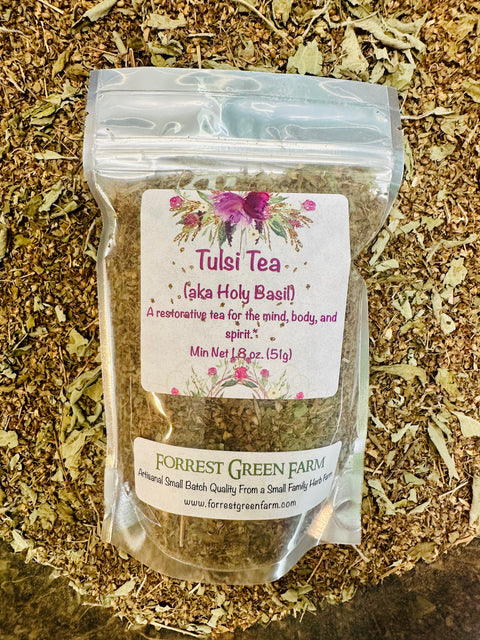 Forrest Green Farm
Tulsi Tea
Tulsi Tea will quickly become your go-to for relaxation and stress relief. It's made with four different varieties of Tulsi, AKA holy basil, which not only creates a delicious flavor but also provides amazing health benefits. Tulsi is an adaptogen herb that helps regulate stress hormones and promotes a sense of inner peace and calm. We highly recommend giving Tulsi Tea a try if you're looking for a natural way to unwind and destress.
Taste profile: strong aroma, floral, fresh, lemony aroma, clove-like, basil
Ingredients: Holy Basil Krishna, Rama, Vana and Kapoor 

Tulsi/Holy Basil (Ocimum sanctum)
Tulsi is an adaptogenic herb that can aid in achieving optimal health. It helps regulate stress hormones, reduce the negative impacts of stress on the body, and nourish the entire body. Tulsi also promotes healthy adrenal function and alleviates allergies, asthma, viral infections, depression, and pain. Taking Tulsi daily can benefit the body by bringing it into balance and providing an overall feeling of well-being. We grow four varieties of Tulsi for our teas to provide you with the full spectrum of Holy Basil benefits.
For a Tea:
Pour one cup boiling water over 2 tsp. Of herb tea mix. let steep for 15-20 minutes, strain and sip freely as desired. Drink 2-4 cups daily for best results.