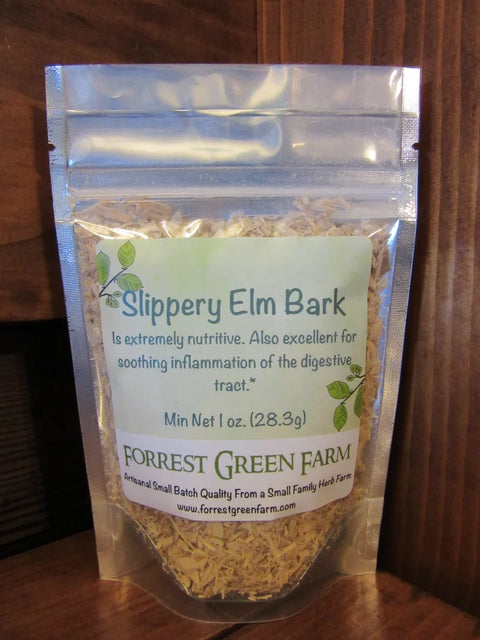 Forrest Green Farm
Slippery Elm Bark
Slippery Elm is highly nutritive and incredibly helpful in soothing inflammation. Helps with IBS, leaky gut, ulcers, colitis, diarrhea, dry irritated respiratory issues, coughs and sore throats. 
To obtain the most demulcent properties from Slippery Elm it is best to make a cold infusion. 
Slippery Elm Cold Infusion To make a cold infusion, use 1 tbsp. of herb to 1 cup of lukewarm water. Let sit for a minimum of 4 hours or preferably overnight. Strain out the herb and place the infusion in the refrigerator. Drink a 1/4-1/2 a cup three times a day.